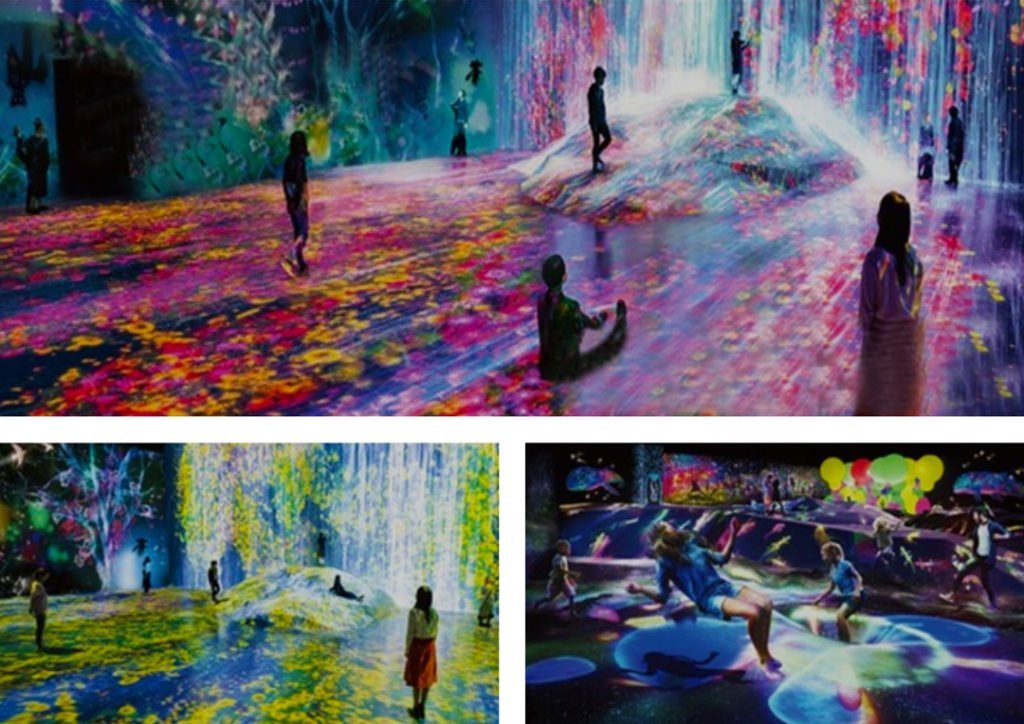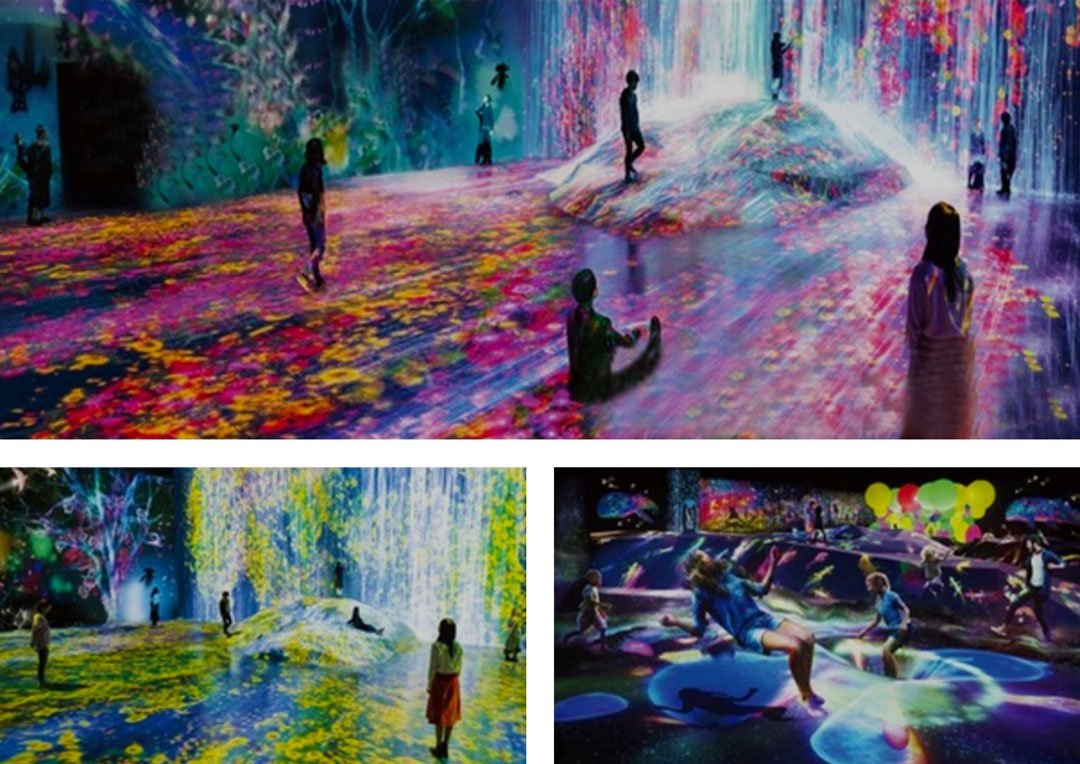 Digital Art Museum
The world's largest Digital Art Meseum created by teamLab adopted more than 100 units of GeoBox together with 470 Epson projectors for complete project. Mori Building Digital Art Museum covers more than 10,000 square meters and is located in Tokyo Odaiba Palette Town.   (more information:  https://youtu.be/9jOFlhMk2K0) 
Korean National Museum
GeoBox G-700 series multiple channel edge blending processor was adopted in Korea for pixel mapping project in Korean National Museum. The system is built with 2 units of Geobox G704 and 8 units of projectors for a curved wall and irregular curved pixel mapping.
Large curved video wall in Beijing
12 units of Geobox G602 and 24 units of projectors are adopted to accomplish a large curved image wall in Beijing. Thanks to the easy-of-use design, the system was build within one day simply using remote control without the use of PC system.
Vietnam Quang Ninh project
12x G-602 for 24x Christie H-series projectors was selected in Vietnam Quang Ninh Project to accomplish a 35m x 18m dual curved image wall.